Behind the Scenes of The Great Horror Campout
By Deanna Jaxine Stinson, HPI Phantom Huntress
HPI (Halo Paranormal Investigations) International
https://www.facebook.com/#!/groups/HPIinternational/
Paranormal Hotline: (916) 203-7503 - 4 Advice & Investigations
Email:
shootingstarbaby@teardropsofanangel.com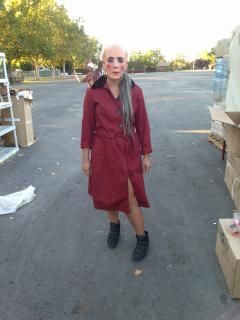 Halo Paranormal Investigations (International)
http://hegelianismparanormalintelligence.com/
THE GREAT HORROR CAMPOUT IN LOS ANGELES - WHERE IT ALL STARTED!
https://www.youtube.com/watch?v=mBztKzfAVuU
The photos attached are taken by Deanna, they are are me - I am the Plastic Faced Killer - a psychotic serial killer that works in a Meth Lab. Pat Haley is the clown, the goats are Wyatt Turner, Sascha Sg and Trever Noble. The yucca is Daniel Jones.
http://youtu.be/eKG2ZBoe3SI
David Ellis, Violin Player
http://youtu.be/StseI0mKJKU
Monster Party in the Actors' tent.
The past two weekends in July, The Great Horror Campout came through San Francisco and Sacramento. They are a traveling production company.
The production company is called Ten Thirty One Productions. Melissa Carbone is the CEO. It is all vegan and they are environmentally friendly. Ten Thirty One productions were featured on the show, "Shark Tank." This is a show where entrepreneurs ask for investments to fuel projects. This is the result of the Shark Tank money.
I was hired on as a "Scare Actress." I played the part of a Plastic Faced Serial Killer. This part involved standing in my scene which was a meth lab trailer. I was required to give scary looks and have people get on their knees and have them demean themselves. This was very fun. There is a manual called a "Dossier". It is used as a map for the overnight campers and you should read the important information before entering the "Hell Hunt" - which is an interactive scavenger hunt. The people that read this beforehand did very well and ended up with the most S.C.A.G. which are disgusting pieces of human body parts and other horror possessions.
The director and the casting director were very professional and smart.
There were about eighty actors and they still remembered my name. The job pays which is great for a weekend gig. There was a group of actors and cast that had been following the tour from the start in Los Angeles.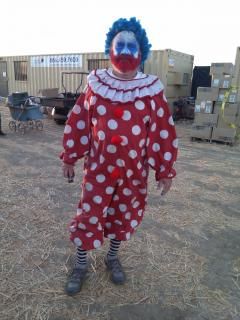 They were dedicated. They were sleeping in their cars and showering in nature all to be a part of the campout. I loved the experience a lot too but the pay was just not enough to follow them the whole way through. I hope I can be involved again.
The actors all met for auditions, rehearsals, and the actual event which is Saturday and Sunday. When we weren't needed we waited inside of an actor's tent. During the wee hours of the mornings, on our breaks we would be cuddling together under blankets to survive the cold. We did our very best to do a great job. Every actor I saw gave one hundred and ten percent. The campers were screaming. It was an awesome experience and I haven't had so much fun in so long. The thrill that I got from scaring other people was priceless. Many times I wanted to bust out laughing, thankfully I was wearing a mask and no one could see me smile.
www.greathorrorcampout.com
BELOW ARE HPI UPDATES, NEWS AND GOSSIP!
THE STRAIN - FOX FX
You will never look at the vampire lore and myths the same again. The Strain takes the vampire legend to a new level! This is a new show that I have been watching, see the trailer below:
https://www.youtube.com/watch?v=uALG7kjctzM
KEN DARNELL STORY: ANOTHER INCIDENT AT FORT BENNING, GA
John Vasquez of 'Incident at Fort Benning' Fame.
12/21/09:
I have been working with John Vasquez, who is famous for the 1977 UFO Abduction Incident in Fort Benning, Georgia in trying to locate a North Carolina correctional officer named Kenneth Darnell who has made claims that he was at Fort Benning, Georgia in 1977 and witnessed the same thing as John Vasquez. Update! We now have an email from Kenneth Darnell, here is what he says:
From: Kenneth Darnell <
dkl03@doc.state.nc.us
>
Subject: Ft. Benning
To:
john_t_vasquez@yahoo.com
Date: Thursday, December 10, 2009, 2:30 PM
Hello John...I received your e-mail several days ago. Sorry I have not had a chance to reply till now. I am a training specialist with the Department of Corrections and I spend most days away from the office. I conduct firearms training on Mondays, Unarmed self defense on Tuesdays, Impact weapons training on Wednesdays and lecture classes on Thursdays.I read your article many years ago when I did a search and used the words Ft. Benning and UFO on the search line. I was looking for anyone else who may have been standing in that laundry line that night in 1977 and witnessed the incident I spoke of on ufo case book. I found your article then and that was the only thing I have ever found. Have you ever had anyone else relate information to you regarding the incident you spoke of? It always seemed to me that your incident happened a couple months AFTER my incident. I completed jump school around the middle of May in 1977 and shipped to Bragg right after that.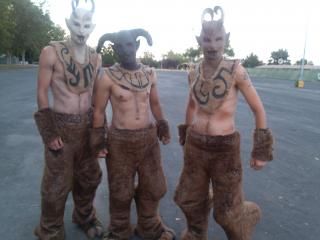 I'm thinking my incident happened around March or April. I always wondered why that if all of us saw those lights that night, why did the security at the base not investigate and question us about what we saw. It's always amazed me that no one ever reported in the news or videotaped the events that I spoke of. I wish I could remember a few of the other people that were with me then. I have a unit photo form AIT and jump school and I can remember a few first names, but I can't remember last names or hometowns. Somebody else out there still has memories of what we saw that night. It was amazing....and scary...the speed at which those lights moved from horizon to horizon....and the sudden stops and turns have always made me a believer in an extraterrestrial craft as what I saw. Both of our events are close enough that there could be some correlation. I don't know...But it is good to meet you and have someone else form that period of my life who remembers that summer. I wish you well and hope you have a wonderful Christmas...We stop training on the 18th and don't start back until Jan. 4th, so I will have a couple of weeks to recharge my batteries.
Ken Darnell
Ken Darnell
Correctional Training Specialist II
Dan River Prison Work Farm # 3080
981 Murray Road / P.O. Box 820
Yanceyville N.C. 27379
Ph. 336-694-1583
Fax 336-694-1248
Ghost in the Mirror
Please review my attached photo it was taken early morning on July the 5th around 1am..A little background I was a deputy for over 4 years in NC and the first few months on patrol I had to respond to a horrific 4 wheeler accident, when I arrived on scene there were 3 kids scattered in a back yard behind a home it appeared a 4 wheeler had hit the wall and threw all three kids off, the kids ages were 9,8,and 2 this was a full sized trail 4 wheeler and none of them had helmets on, the 2 year old little girl was sitting in between the 2 boys when she reached up and hit the throttle to full , running them into the back of the house ..as a result the girl flew over her big brother ripping his ear almost off and hit the brick wall full force...when I arrived she was unconscious, A first responder started to help me try and stabilize her, she was staring off into space and would gasp for breath every 30 seconds or so until she suddenly stopped breathing, we began to try and give her CPR..I lifted her shirt and could immediately tell she had internal injuries on the left side of her body. I worked on her what seemed to be an eternity while her mother clung to my leg screaming "don't let my baby die please".. The ems bus arrive and took over CPR and could not resuscitate her...The worst thing was is while we were working on her she was staring right through me and all I could think was I had a 2 year old of my own at home.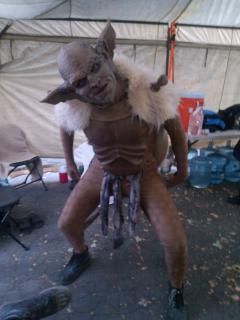 This incident was the worst I ever had to endure, days went by and I hadn't slept, one morning around 430 am my wife was getting ready for work I was lying on the edge of the bed when all of a sudden the bed moved and I heard a voice right in my ear, I thought it was my wife because it felt like she was pushing the bed with her knees, when I rolled over no one was there on several occasion me and my wife saw a shadow figure cross the hallway at night and the figure was a little under 3 foot tall. Many unexplainable things happened and every time they did a since of peace came over me all I can think of is it was the little girl letting me know that I did all i could that day. My question is this...I now live in Florida and this face appears in the mirror, is it possible the little girl has followed me and stayed with me somehow or pays me a visit form time to time??? any feedback will be greatly appreciated
Thanks, Sean
http://www.facebook.com/home.php#/inbox/readmessage.php?t=1096671416634&mbox_pos=0
Special Note:
Deanna Jaxine Stinson worked at The Great Horror Campout in Pleasanton - Alameda County Fairgrounds for one weekend and then Vierra Farms - West Sacramento, the other weekend.
Vierra Farms - West Sac:
http://www.vierrafarms.com/
Alameda County Fairgrounds:
http://www.alamedacountyfair.com/
Paul Dale Roberts, HPI Esoteric Detective
aka The Demon Warrior
Hegelianism Paranormal Intelligence (International)
http://hegelianismparanormalintelligence.com/
https://www.facebook.com/#!/groups/HPIinternational/
TEARDROPSOFANANGEL SUPPORTS HPI!
http://teardropsofanangel.com/
GET HPI UNIFORMS HERE:
http://hpii.spreadshirt.com/
MAXAMMYSTERIES - ALL HPI VIDEOS
http://www.youtube.com/user/maxammysteries
http://www.knighttalkradio.blogspot.com/
for HPI Stories!
Managed by Staci Butler, HPI Twitter Account Manager
http://alldestiny.com/index.php/paul-dale-roberts/
My Bio Link at Ceri Clark's All Destiny Magazine!
Listen to RADIO HOSTESS Deanna Jaxine Stinson, Paranormal Princess at satellite radio THE HOWL!
https://www.facebook.com/thehowlradio
\
http://unificationofthepe.wix.com/home#!chat-and-listen/c114g
Email:
pauld5606@comcast.net
Paranormal Cellular Hotline: For Investigation or Advice: 916 203 7503